Mapquest Map of the Base with new Streets & Houses
Wind & Sands Archive (NEW!)
Through the efforts of the White Sands Missile Range (WSMR) Cultural Resource Management staff, 40 years of WSMR's own newspaper, Wind and Sand (1950 to 1969) and the Missile Ranger (1969 to 1990) are now available for viewing.
TRINITY SITE
Military Brats: Our Journey Home
Everglades National Park – HM69 Nike Missile Base
WALL OF FACES – Vietnam Veterans Memorial Fund
RED ROCK CANYON CAMP
Some great pictures & history of the first Nike training facility.
---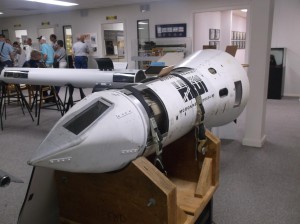 We have an important request from the White Sands Missile Range Museum:
Dear WSMR Kids,
I am in the process of collecting artifacts, photographs, blueprints, stories to create an exhibit, here at the White Sands Missile Range Museum, to tell the story of the children and youth programs/activities of WSMR for the past 65 years.  I understand that you will be having your Reunion in August and I would like to invite you to bring with you anything that you might want to share or to be considered for use in this exhibit.
I specifically am looking for old photos of the buildings that once housed the various youth activities and photos or programs, invitations for any special events.
Please email me if you have specific questions: [email protected]
Sincerely,
Callean Holly
Registrar & Educator
575-678-3358
---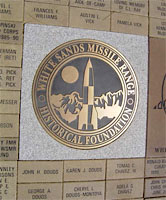 MAKE A DONATION AND BECOME THICK AS A BRICK!
The White Sands Missile Range Historical Foundation is accepting donations for personalized bricks to be installed in the Missile Park. Brick sizes range from 4′ X 8′ to 24″ X 24″ and the price ranges from $65.00 to $840.00. (If you want your own contact Bob Lipinski (575) 678-1644 [email protected] or Pamela Vick (575) 522-4179.
---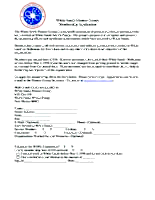 Become a member of the White Sands Pioneer Group.
The White Sands Pioneer Group is a nonprofit association of present and former personnel who have worked at White Sands Missile Range.
The group's purpose is to recognize and preserve the pioneering efforts and significant achievements which have occurred at White Sands.
Membership is open to all civil service, contractor and military personnel who worked at White Sands or Holloman Air Force Base and to any others who share in the objectives of the organization.
Members pay annual dues of $10. However personnel who started their White Sands / Holloman service before May 1, 1958 (when the name was changed from proving ground to missile range) are exempt from the annual dues. Those personnel are encouraged to contribute dues to help in furthering the objectives of the organization. To apply for membership.
---
And Now For The Good Stuff!
The Land of Enchantment and
GREAT GREEN CHILIES! 
Green Enchiladas – Nuevo Mexico style
Ingredients – per person
1 10 oz can of Old EL Paso Green Chile Enchilada Sauce
1 4 oz or more of diced Green Chiles (Add Hatch Chilies for better taste.)
½ lb Ground Beef
4 corn tortillas
1 cup of shredded cheese
Prefer Mixed cheddar, American, Monterey jack and mozzarella Read More.
Click here for the rest of the recipe!