Letters from WSMR Kids: If you would like to share some of your fond memories of your life and times on base please use the comment box at the bottom of this page.
Letters from the Reunion Founder, Bill Adler: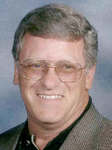 8/26/10 – Well, we did it again. We held our fifth "WSMR Kids' Reunion"!
In 2004 there was the all 60's reunion for LCHS and the LCHS class of 1964 reunion. We survived and worked with both reunions to ensure that dinner dances did not conflict with one another. This year as well as our "2010 WSMR Kids Reunion" there was the all 80's Mayfield High School reunion and another "WSMR 2010 reunion" that was organized by a group of 80's kids. Nonetheless, we had a wonderful reunion put on by a new committee. Hopefully next time we can set something up that only competes with ourselves. Read more…
To: WSMR Kids
Subject: 2004 Letter
HELLO FROM GREATER GARLAND IN TEXAS…. WELL, IT HAS BEEN AWHILE SINCE I HAVE TALKED TO SOME OF YOU, BUT A SHORTER WHILE SINCE I HAVE SEEN OTHERS OF YOU. I HAVE IN THE LAST COUPLE OF YEARS, BEEN ABLE TO FIND 400 MORE PEOPLE AS WELL AS SEE A FEW PEOPLE IN TEXAS, OHIO, NEW MEXICO, FLORIDA, ALABAMA AND A FEW OTHER PLACES. Read more…
To: WSMR Kids
Subject: 7/17/03

Hello Everyone,
Call it what you may, but I have worked on these reunions since January of 1990. At that
time I was in a different life, one daughter was still in High School and my truck was only 6
years old. Now, 13 years later, I am in a new life, my sixth grandchild has been here two
years and my truck is now 20 years old. Read More
To: WSMR Kids
Subject: 7/12/03

I founded the "WSMR Kids Reunion's" starting research in January of 1990 because I have
very fond memories of my life on "The Base". Because of my research and after talking to
literally thousands of people, "The List" has approximately 2500 names and 1400 addresses. I
have talked to other military-brat organizations, book writers, politicians, military personnel,
civilians, news papers, radio and many others about life at White Sands. Read More…
---
Letters from some WSMR Kids:
From: Danielle Letizia – [email protected]
Subject: WSMR Visit
Sent: Saturday, October 20, 2007 10:49 PM
To: the Founder
Subject: Re: From the founder – Please Read before deleting – WSMR Kids
From: Marsha Humphrey [mailto:[email protected]] 
Sent: Sunday, December 12, 2004 11:45 PM
To: the Founder
Subject: Re: From the founder – Please Read before deleting – WSMR Kids
From: James J. O'Donnell [mailto:[email protected]]
Friday, August 27, 2004 10:50 AM
To: the Founder
Subject: Last Message 4 
From: Nancy Sparger Osborne
Sent: August 23, 2004
To: the Founder
Subject: Thanks for the memories!

From: Don Willis
Sent: August 06, 2004
To: the Founder
Subject: The White Sands Era: 1956-1959
From: Vicki Ellsworth Boase
Sent: Monday, July 12, 2004 8:20 PM
To: the Founder
Subject: Hi the founder 
From: Nancy Puig
Sent: Wednesday, May 12, 2004 5:49 PM
To: [email protected]
Subject: WSMR Hi the founder, It is me. 
,
From: TL Stenzelbarton
Sent: Wednesday, March 03, 2004 7:39 PM
Subject: I was there Dear WSMRkids,
the founder Wadler – Founder – 7/16/03
Michael E. & Vivian A. Louis – 12/16/02

Michael E. & Vivian A. Louis – 12/17/02 
Rory Cunningham – 8/18/03

Jimmy Ball
Subject: Memories

Yvonne (Mimi) Ganske
Subject: Memories

---
From: James J. O'Donnell [mailto:[email protected]]
Friday, August 27, 2004 10:50 AM
To: the Founder
Subject: Last Message 4
Bill, thanks again for all this. I'd like to tell a story and see what else other folks remember
In the summer of 1958, they had tryouts for the White Sands White Sox, the one and only Little League team on the post. They played teams from Las Cruces. But the baby boom was on and when they had the open tryout, there must have been a couple of hundred kids show up, way too many.
So a bunch of dads started talking and soon they created the Peanut League. This was an all-post league: I want to remember 8 teams, each one sponsored by a unit on post. I was in the "Detachment 1 Darts", and we had blue/gray uniforms. The uniforms were the kind baseball players had in those days: heavy flannel. You could also buy real baseball shoes with cleats, but a lot of kids didn't — too expensive. We weren't *real* affiliated Little League, but we followed the rules mostly and had a few of our own.
The Peanut League had one basic rule — everybody plays. The coaches were required to make sure that every player on the team got into every game. The goal was inclusiveness and participation. The first year we had a small diamond on Ripley Street (A Street) by the Commissary, and a deep-voiced Sergeant Barker was the umpire. We were godawful. I was, myself, worse than godawful. Nobody had ever played baseball before. Skills highly limited. A kid would get a hit or a walk and head for third. Pitchers had no control at all. I seem to remember one game that lasted two innings and was called on account of darkness with a 25-25 tie. One of the pitchers had an no-hitter going, but he'd given up a *lot* of walks. Each team usually had about two athletes and a lot of guys in uniforms. (And what were the girls doing those afternoons?) We practiced every day in 110 degree heat with no water around, played games once or twice a week. Lots of the coaches were young GI's from the barracks who got off KP or the like to help out and the good ones really got into it and were neat to be around. But it was fun and we couldn't do without it. The most vivid memory for me is one day I'm sitting on the bench and our team is batting. Something happens on the field and as usual about half the players stopped still like deer in the headlights. My dad, leaning over the fence behind the bench/backstop, was really into it and so yelled at one particular kid, "Run, you son of a bitch, run!" Well, public use of "bad language" wasn't quite as common in those days as now, and so he immediately realized what he'd done. I never saw him turn so utterly brick red flushed with embarrassment in my life, and he went out back of the bleachers and walked it off for a while. Another time, the good athlete on the team in the field was the pitcher, but he gave up a long ball to left field. Much running and confusion (lots of kids throwing their gloves at balls going by), and when the dust cleared somebody had caught up with the ball and it came flying back with a mighty heave. Then we realized that it was the pitcher: he'd run like heck out to left field, caught up with the ball, and flung it back in before anybody else could react properly.
After a game if we won, we'd go to the Queen Bee refreshment stand and the coaches would stand us 25 cents each. This was a funny amount for me, because hot dogs were 20 cents and a drink was 10 cents — so you couldn't get both. Lots of guys just got candy bars, I think, but I didn't like candy bars. One time I blew the whole 25 cents on a quart of rootbeer, which I proceeded to drink down in a minute. Everybody marveled and said they'd never seen such a skinny kid drink so much soda so fast. We went out and got in our 1951 Buick to go home and as we were backing out I said to my dad, wait a minute, and I opened the door and put the whole quart of root beer back in the gravel outside. Nobody saw, so I wasn't embarrassed.
The other "baseball" on the post in those days was the GI-played softball down by the barracks. Best memory there was the time the game called time while the coach went to get his relief pitcher off KP. Jim O'Donnell ('53-62, started first grade with Mrs. Yeager in '56)
This Army Brat salutes you!
Enjoy Reunion 2004!
Jim O'Donnell
---
From: Nancy Sparger Osborne
Sent: August 23, 2004
To: the Founder
Subject: Thanks for the memories!
Hi Bill, I'm one of those who won't be with you at this last WSMR-WSPG KIDS Reunion. The first, in 1991, was the only I've attended; in fact, it's the only reunion of any kind I've ever been to. At that time, amid a renewed interest across the country in the military, it gave me the chance to visit old haunts, see friends long lost and become reacquainted with how life in the service changed mine. Looking back, White Sands did become a touchstone in my life. I began my teen years there, my father helped found the WSMR Teen Center, our family was active in it and WSMR was also where my father passed away.
His passing may have marked the end life as a military brat for me and my brothers, but that life helped to mold the person I would become in ways I am still discovering. I eventually chose a career in journalism and am better at that job for having experienced life beyond the confines of a single town or backyard. So, thanks for your hard work and dedication to rekindling the WSMR flame for so many.
This Army Brat salutes you!
Enjoy Reunion 2004!
Nancy Sparger Osborne
---
From: Vicki Ellsworth Boase
Sent: Monday, July 12, 2004 8:20 PM
To: the Founder
Subject: Hi Bill
My siblings and I are disappointed that we cannot go, but with children in school and busy with sports and music, etc. it was difficult to plan a September getaway. My husband, two teenagers and I had a fabulous trip out to all my old childhood homes, including WSMR and Fort Bliss. It had been my dream for years to take them on a long road trip to see it all. I loved seeing WSMR and couldn't believe how tiny the streets and houses seemed to me. The school is being renovated and looks great. The theater looks exactly the same. My kids had a ball at WS monument. The principal and secretaries were at Mayfield and he gave me great updates. Penny Gearou hosted a lovely lunch for us and we had a great time. She showed us many photos and talked about the reunions over the years. She is an amazing woman. My mother worked at WSMR in the Atmospheric Sciences Lab while my dad was stationed there and she and Penny were good friends. She did tell us that this may be the last one. I can understand what a huge undertaking this has all been over the years. My other conflict is that my 30th Mayfield High School reunion will take place in Las Cruces on Aug. 20 and 21st. I've never been to one and am determined to go. Several old WSMR kids have contacted me and we are planning a get together and have contacted the Public Affairs Office about a group visit to the post. I want you to know that, as a result of your unbelievable online list of WSMR brats, I received an email from a junior high friend who took and developed his own photography in 7th and 8th grade. He wanted to know if I would like him to send some by email. What a blast from the past! Thanks to you, I know all about Gary Meador and what happened to him. No surprise that he became a chemical engineer. Also, my parents have wanted to contact a family for years who were wonderful neighbors to us, Harvey and Lois Parrish. Their son, Jimmy has registered an address and phone with you! I couldn't quite make out the email address but they will surely talk with them. Thank you, thank you for your labor of love and the others who have done so much. I tried to tell my folks that they should try to get there, but they've traveled quite a bit this summer and don't think they will.
I think Gary should send some of his old photos for posting on the website. I would like to send a couple myself. When I graduated in '74, the post newspaper ran a photo of a few friends and I with the caption that the WSMR kids made up only 10% of the graduating class but represented 25% of the honor awards and scholarships. I'll be sure to enlarge that one and take it to the MHS reunion.
Thanks again, Bill for all your work. Even though the Ellsworths won't be there, I wanted you to know that renewed contacts and relationships have been reconnected and we have you to thank.
---

From: Nancy Puig [mailto:[email protected]]
Sent: Wednesday, May 12, 2004 5:49 PM
To: [email protected]
Subject: WSMR Hi Bill, It is me.
This is a better email address for me. How are things going? Your website looks wonderful. My story at White Sands was a bit different than some of the others. I was sent to WSMR from my parent's home in Florida to help my brother and his wife. They had 3 kids when I got there and 5 when I left. I arrived in WSMR in August 1963, 14 years old and scared to death. I had never been out of Clearwater, Fl and knew nothing about military life. I had never seen a mountain before or imagined a place where you could look out in the distance and not see buildings and people.
I attended 8th and most of 9th grade there before I was sent back home to Clearwater. I remember Mrs. Grable, a math teacher who made my life a living hell and Mrs. White, an english teacher who made me believe I could do anything.
The kids I remember are Larry Hall, Toni Patterson, a girl named Alice, Elaine & Lorraine (twins), Elaine Chain and that is about all. Toni was my best friend and through you, I was able to contact her. She had no idea who I was. Funny, how life can do that to you. She was so important to me back then and I had no effect on her at all.
I was the first person on the base to have the Beatles Album "Meet the Beatles" which made me popular for a while. I remember walking home at lunch time one day and people yelling that Kennedy had just been shot. That was quite an experience being on a military base during such an emotional time.
I remember the teen club and going on trips to places like Carlsbad Caverns with the group. I was not allowed in the PX, theater, or any of the stores since I was not my brother's legal dependent so I have no memory of them except once Toni snuck me in the theater.
I have many fond memories of WSMR and the school there and it will always hold a place in my heart.
Nancy Hansen Puig
---
From: StolenForever mailto:[email protected]
Sent: Wednesday, March 03, 2004 7:39 PM
To: [email protected]; [email protected]
Subject: I was there Dear WSMRkids,
I served with the 259th MP Company from Oct. 1979 to July 1980. I was just 18 when I arrived. I am now 42 and still vividly remember my 2 1/2 years there. I spent 16 years in the service before becoming a civilian and no matter where I was posted, nothing ever compared to WSMR.
Currently I am the director of an advertising department for a company, but they know, once my daughter goes off to college in seven years, I am coming back to White Sands.
Its starting to snow here in Michigan and every time it does, I remember the one inch of snow we had when I was stationed there. There was a 32-car pile up on the pass and I met my first girlfriend there.
I climbed those mountains with Johnny Beck and Lt. Sembelico looking for a camp fire, escorted a nuclear missile with Sgt. Eric Niver through the site, watched the Patriots fire and road motor cycles with several other of my buddies. It was the best time of my military career.
Thanks so much for the slide show. My first time on a golf course was at White Sands too. Now I play much better, but my first try was right there.
Thanks
TL Stenzelbarton
Director of Advertising, Marketing and IT
---
From: Bill [email protected]
Sent: July 16, 2003
To: WSMR Kids Reunion Group
Subject: WSMR Kids Memo
Hello Everyone,
Call it what you may, but I have worked on these reunions since January of 1990. At that time I was in a different life, one daughter was still in High School and my truck was only 6 years old. Now, 13 years later, I am in a new life, my sixth grandchild has been here two years and my truck is now 20 years old.
I have very fond memories of my life on "The Base". Fond enough to have given me the drive and stick-to-it-tiveness to work on the research of trying to find the "Kids" over all these years. On the way, I was fortunate enough to find a lot of the parents and some GI's that lived on the base. Some of the GI's were there in the mid-forties. After talking to literally thousands of people (including a lot of wrong numbers), "The List" has approximately 1400 names and addresses. (Another 122 addresses have been removed do to the deceased or by request of the individual.)
Most everyone relates to the good times they had while living there either as a parent, a GI or as a Brat. (civil service and military) I have also had opportunities to talk to other military-brat organizations, book writers, politicians, military personnel, civilians and many others about life at White Sands. January 9, 1999 – I was invited to talk on a radio show; and did, about our mission of finding the kids of WSMR.
Back to the memories. Does anyone remember walking everywhere? How about the cost of a loaf of bread, gasoline or the 25¢ haircut? How many others of you knew about the old ice machine beside the old gas station? Change fell to the side so if your fingers were small enough, while on your way to the picture show; you could retrieve a quarter, enough to get you in to see a movie and pay for the popcorn at the old theater. (For those of you that have not been there, the theater is the same as it was in the 50's – just more paint and higher prices.) Remember the trips – Sox Hop in El Paso, Carlsbad Caverns, White Sands National Monument, The Grove, Cox's ranch, The Organ Mountains. Remember Scouting, Vacation Bible school, Teen Club (old and new), and Hoover's Paddle? How about the snakes, horny toads, rabbits, tarantulas and lizards? How about the snake pit around the housing area that was suppose to keep the snakes out? Remember the scooters, and the old cars. You may remember a gold Cushman Eagle that I had. When I sold it to Ted Parker, he painted it flat black. I never did forgive him. The 55 Chevy I owned for my paper route, I never got to drive because I was still under age. Remember the different jobs you had starting out in life. I personally mowed lawns, worked in the old bowling alley setting pins and at one time I had the entire base plus Organ and a small on neighborhood out side of Las Cruces on my paper route.
Remember the house(s) where you lived. We lived in three different homes. Built two yards, had one address change while we were living there. ('D' Street became Dart Street when the base name was changed from White Sands Proving Ground to White Sands Missile Range.)
Of course there was the trailer park, Navy quarters, and the Officers quarters. (By the way, if you need an address, call me; I have most of the phone directories from the 50's and 60's.) There were about 40 out of 79 streets for residences and it did not take long to learn them like the back of your hand.
Remember the clear skies, wonderful temperatures, low humidity and the minimal days of total cloudiness. How about the dust storms? I remember holding on to a street sign to keep from being blown away. Does anyone remember the day a car in front of the school had all four doors open and the wind picked it up and rammed it into the vehicle in front of it? Does anyone remember trying to do twice the speed limit anywhere on the base? I remember hitting golf balls from the driving range down by headquarters up base into the housing areas. A lot of the guys had some of their best years playing baseball at WSMR. Did you take dancing lessons in school and had to have your parents take you to pick-up your first formal date?
Remember the Teen Club functions. The dances, hay rides, the dances, pool parties, and the dances. Some people could really cut-a-rug, while others just stood in one placed and rocked back-and-forth. Guys, did you sack groceries at the Commissary? Felt lucky if you got 10¢ a bag. I have been back to the base probably 10 times since I left in 1963. I even had an opportunity to work on the base with my past company for a couple of months. That was when I drove for the first time on Range Road Seven, up range and got to see the Trinity Site, the wild horses, the different mountain ranges and other wilds. Very few people in this country will ever have the opportunity to go on Range Road Seven.
During a lot of my return trips, especially when I was on leave in the service and went to Las Cruces to see relatives, I would almost always go see Mr. and Mrs. Hoover. Which reminds me of the time Mr. Hoover made me write (by hand-of course) the entire Constitution of the United States after school. Then when I was done I had to watch him throw it in the trash. Remember the Little Red English Grammar book Mrs. Hoover used. I think Stephanie still has hers. (Mrs. Hoover has joined us at each reunion for the formal dinner.)
Well, I need to close this. The longer I sit here, the more I think to mention. I lived on the base less than some but more than many – seven years. Again, it was a very memorable and wonderful time in my life. The camaraderie of the kids was unique. Almost like a small town anywhere in the good old US of A. When a conversation is brought up about – why WSMR Kids, I just tell them that this was a place that when you left it, you were in the middle of nowhere. And that, most bases, when you went out the gate, you were in some town. This made WSPG/WSMR different than other bases. I am hoping my two daughters go to the reunion. My oldest was born on the base while I was on Christmas leave. My youngest had never been there until the 1999 reunion and both had heard about it their entire lives.
I am so proud that I have touched so many lives in a positive way and played a part in bringing together so many friends. Some of the kids never came to a reunion, but because of "The LIST", were still able to communicate with each other. The committee; not enough could be said. They have become a family – year round, while working for almost twelve years to preparing for the best reunions I have ever attended.
Enjoy the "WSMR Kids Reunion Fall 2004", I know I will.
Regards, William E Adler Founder
[email protected]
5308 Highlands Dr., McKinney TX 75070
972-529-3722
---
From: Michael E. and Vivian A. Louis [mailto:[email protected]]
Sent: Monday, December 16, 2002 1:30 AM
To: the Founder
Subject: pics…
Bill, These are pics from our meeting today…
A mesquite tree was planted in Penny's back yard in memory of her son, Robert. We hung ornaments, bird seed treats, and such on it for the holidays. A great meal followed… Those attending were (in the last picture): Mike and Elaine Shoberg, Butch and Doris Davis, Penny Gearou, Dutch Matkin, Vivian Louis, Tom Matkin, Larry Fiedler, Leilani Horton, and Mike Louis.
Later, Mike
---
From: Michael E. and Vivian A. Louis [mailto:[email protected]]
Sent: Tuesday, December 17, 2002 10:29 PM
To: the Founder
Subject: meeting…
Bill,
It's a mesquite tree… it's kinda scrawny right now because of the season and it was planted not long ago… but it should look better when warmer weather arrives. The Matkins knew about a good nursery in Las Cruces. I didn't say much the other night 'cause it was a long day and Viv and I were looking at an early Monday… Our get-together was an early Christmas party… After decorating the mesquite tree we enjoyed a good meal, had a rollicking meeting, and then exchanged semi-precious gifts. We discussed several good ideas for activities. I hope the pic of the group makes it to the website… it would be a nice tribute to Robert and recognition for all of Penny's efforts and contributions to the cause. She eagerly opens her house to us despite our "protests" and the burden of losing Russell and Robert.
Later, Mike
---
From: RoryCunningham [email protected]
Sent: August 18, 2003
To: Jim Fulp
Subject: 1965-67 wsmr jr hs
Classmates names I remember: Roy Chavez, George Oakes, Georgia and Pete Cusiner, Hokie Donohue, "Tiny", Jim, Rita,John Padalino, Linda Carroll, Richards, MRS GRAY- ENG LIT, BILL THOMPSON, STEVE GOODMAN, DAN? CREIG, STEVE SILVERS, GEORGE AND BRIAN RUTH, GENE AND DORIS DE WITT, HANNLON BROS, VICKI NURINE, ERNIE ODING, MAURY HEIRS?, CPT DAVIDSON GRANDSON OF HARLEY FOUNDER, JIM JIMENEZ DEP. WENT TO NAM AS WO1 COPTER?, SMOKEY NCO HELP TEEN CLUB.
MY FATHER WAS ADULT SUPV OF TEEN CLUB HAD 3 TEENS: SCOTT, MATT AND RORY CUNNINGHAM LTC HAROLD DEVER CUNNINGHAM, JR STAFF JUDGE ADVOCATE, JAG CORPS. 67-69 RETIRED ARMY.
AS MORE NAMES POP UP I'LL WRITE.
I WAS AN EARLY FAN OF CLASSMATES AND GOT MY BROTHER SCOTT INTO IT AND THAT IS HOW I FOUND YOU. YOU HAVE DONE A HUGE JOB. MY OLD 166MHZ, 32 MB RAM CANNOT HANDLE YOUR HIGH TECH SITE. I WAS AN EARLY BIRD TO THE NET AND CLASSMATES. I WAS WITH EBAY WHEN IT WAS CALLED WEBAUCTION. CUTTING EDGE 386 AND 8MB RAM WHERE HRS I SPENT ON WAITING FOR A PAGE OF HTML TO LOAD MUCH LESS SOUND AND .JPG'S. SO LET ME GET MY NEWEST A 366 MHZ P2 N 128 MB RAM RUNNING. AS YOU SEE I HAVE SPENT SO MUCH YEARS AGO ON HARDWARE FIND IT HARD TO STEP UP TO P4 TECH I AM GETTING DSL THIS WEEK AND SOON WI-FI. I WILL BE RUNNING 802 G LATE INTO WI FI AND DSL BUT IF IT LOADS YOUR LIST I'LL KEEP THE THINKPAD.
RORY
---
To: the Founder
Subject: 1965-67 wsmr jr hs
Hi Bill, Here's my story, I moved to White Sands Missile Range early in 62′ with my Mother and Dad, who was on his final time before retirement. We were transferred there from Germany where we had lived for three years, I really didn't know what to expect when we got there, like all the other military brats, move from post to post, and start all over again trying to fit in and make new friends. But little did I know, that my time at WSMR, would be the happiest and best years of my teenage life. When we move in, I started school at the base, and started making friends which I had no idea, at the time, that would last a life time. Besides the normal going to school and learning, I remember that we had some note books that were wire binders that were passed around that had all the different names of all the guys and gals that went to school, you got a book and went through it and wrote what you thought about someone on their page. There were also pages that asked for favorite color and food, and all that sorta thing. After school, all the guys that had motorscooters would get together and go riding. We had a group of about six or eight. Eddie was one of the guys, Pete, was another. I had a little Harley 125, Eddie had a fast black Cushman Eagle, Pete had a Cruisair I believe. Back in those days we didn't have to wear helmets, just ride, with your hair straight back.
On Saturday nights, we would all gather at the teen club and dance and just have a good time. Sock hop, Twist, Rock-N-Roll forever, and by all means, the Ladies choice, slow dance. After that we either would go for a ride out on the desert, some would go out the back gate and go to El Paso, to do what ever. I remember, Van Nichols, his Dad was the post commander, and he would know if there was going to be a missile firing that night, if there was, we would all load up and go out on the desert road, and sit and wait till it fired and that was a big thrill for us. While we were cursing around, we would listen to KOMA in Oklahoma City, good ole rock-n-roll music. It was the strongest station and we could hear it good so we listened to it all night.
Then came the next school year when we all went to Las Cruces High school, some might have gone some where else, but the buses, two or three, can't remember , we all use to climb aboard for our journey over the mountains to Las Cruces. Long ride. In the afternoon, the buses would sorta race back to the post. Of course they were governed to about 55 MPH so no real speeding. One bus had to pick up and drop off a young man named Johnny, in Organ, a real nice guy. I think we all enjoyed riding the buses, that gave us some time to admire the view and make plans for the evening. There was a time in those days when doing a long walk was a fad, and I remember, the seniors walked from WSMR, left like 1am or so and with the Post Chaplain with us, we left the chapel, walked out the gate and up over the mountain, and across the desert to Las Cruces, arriving at school about 10 am the next morning. tired feet, sleepy and it was all worth it, I would do it all over again!!
A lot of us drove to school on special days, I remember one time, Van Nichols drove a little Red Model A Ford and we filled it up and started to Las Cruces, got half way up the mountain, and had to turn around and back up the rest of the way, it was gravity fed, didn't have a fuel pump. That was an experience.
I really hated it when our time to leave came up, Dad retired, and saying goodbye was very hard. For those of you that went through the same times I did know what I mean. I went back to WSMR a few years back, the Dairy Queen is gone, but the base is much the same, I stood on the mountain pass and went back in time to those wonderful days that we all took for granted, we were too busy having fun and enjoying our youth. I can only remember some of the names of the people I was friends with, you know how time takes a toll on our memories, but in closing I just want to say that my time with all of you in the 62-63 time frame, was the best years of my young life. I will never forget you or the times we shared. If you were there, you know what I mean. Would like to hear from anyone who cares to write.
God bless, and stay safe, God Bless AMERICA!!!!
Jimmy Ball
---
Somewhere along the line Dad got a job at White Sands Proving Grounds, New Mexico about 50 miles from El Paso, and we moved to the military base and lived on the base until 1965. The desert was never pretty to me. Sand and scrub brush and HOT. The mountains were majestic and the sky a bright blue and cloudless. Somewhere in these years, White Sands Proving Grounds was renamed White Sands Missile Range. I don't know what actually changed besides the name. It was still a hot spot for the space dreamers and rocket engineers. Rocket engines were tested and the noise and power would rock the houses and our trailer house. Windows would rattle and occasionally crack and sometimes things would fall off shelves.
In our early years at WSMR there were only 150 families and 500 GI's. It was located in the middle of the desert at the base of Sugar Loaf Peak in the Rockies Range. The military had created a 6-foot deep and 6-foot wide ditch around the entire facility. This was necessary for the safety of the people on the base, as rattlesnakes were abundant. In the summer the kids would go to the edge and look over and there would always be snakes on the bottom. They were unable to get out of the ditch.
As kids we also dug foxholes under the mesquite bushes and played cowboys. In retrospect it is a wonder some one of us didn't get bit by a spider or tarantula as both were abundant at that time. In fact one time after a heavy rain, a girl friend and I were walking on stilts and squashing tarantulas on the asphalt.
Summers were very HOT and as Mimi and I grew older, we went to the Navy Pool every afternoon to swim and play. In later years the NCO Club was built and we went to that pool instead and not the Navy pool.
Winters were very cold, dry and filled with sandstorms. Sometimes the sandstorms were like a blizzard. It was hard to breathe. We would wear a wet handkerchief over our faces. The sand blew into everything, literally through the walls of homes and buildings. We had to walk to school, probably about a half mile. We would run from our trailer across the field behind a garage and squat down till the gust went by us, then run to the next building. We wore dresses at that time, so our legs really got blasted unless we squatted into a ball.
A number of times, we visited "Trinity Site" where the first atomic bomb was tested. We brought home chunks of coke-bottle colored bubbly glass, which was the residue from the blast. Years later it was decided that the place had too much radiation and was unsafe and was closed to the public.
Yvonne Ganske
 If you would like to share some of your fond memories of your life and times on base please use the comment box below.